Ok Tedi - Papua New Guinea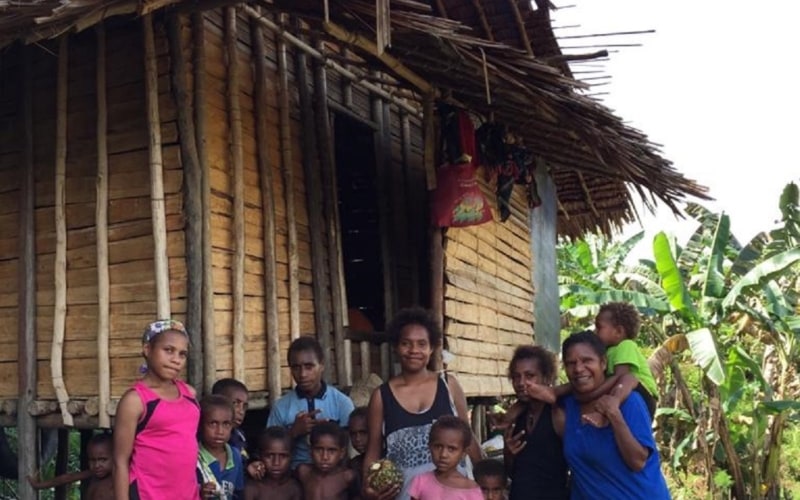 Papua New Guinea (PNG) is one of the most diverse nations in the world. Its rainforests and reefs are home to 10 percent of the world's terrestrial species, with the highest marine biodiversity on Earth. It is home to hundreds of recognised Indigenous groups, speaking over 826 languages.
Although PNG was one of the earliest advocates of REDD+ (Reducing Emissions from Deforestation and forest Degradation), and its indigenous peoples have customary rights to 97% of the land, the government has not respected a process of Free, Prior and Informed Consent on those lands, and there are serious concerns about Indigenous rights and the impact of extractive industries and environmental policies. PNG has not ratified UNDRIP/ILO 169.
The country has an abundance of mineral deposits and is home to some of the biggest gold, silver and nickel reserves in the world. PNG has long been attractive to multinationals who are able to secure exploitation rights in a highly deregulated environment. The Indigenous right to challenge developers and the state over deals involving their land and resources is minimal. As such Indigenous communities do not receive equitable benefit sharing from this process.
This project will focus on the Ok Tedi region where the Ok Tedi copper and gold mine (third largest in the world) has operated since 1984. Ok Tedi has a well-documented history of environmental devastation and was upheld as an example of industrial malpractice in the Mining, Minerals and Sustainable Development Project Report of 2002. The ethnic groups around Ok Tedi include a number of interrelated sociolinguistic communities sharing the suffix min (lit. people).
This project will work with the Faiwol-speaking Wopkaimin and Faiwolmin groups living closest to the mine site. Like much of PNG, the Ok Tedi region is remote and inaccessible. This isolation has deprived individuals of access to crucial resources and public services, including clean water, healthcare, and education, whilst mining has caused large-scale pollution, vast economic and social inequalities and internal conflict. The local communities, collectively, are eager to work with us on this project, to aid the implementation of the UN Declaration on the Rights of Indigenous Peoples, including the recognition of the right to land and natural resources, and to implement the World Conference on Indigenous Peoples Outcome Document.
The video below is called 'From the Horse's Mouth: perceptions of development from Papua New Guinea'
Emma Gilberthorpe, University of East Anglia
Father Philip Gibbs, Divine Word University
Bronya Kamulgo Kain, Indigenous Researcher
Lorelle Tekopiri Yakam, Divine Word University
David Glama, Divine Word University
Key Facts
PNG hosts 10% of all terrestrial species, plus Indigenous groups speaking over 826 languages
Ok Tedi copper/gold mine is world's 3rd largest but with poor regulation has caused severe environmental harm
The 'Min' ethnic groups around Ok Tedi include Faiwol-speaking Wopkaimin and Faiwolmin groups
PNG has not ratified UNDRIP/ILO 169 and extractive industry continues to have severe impacts on Indigenous Peoples