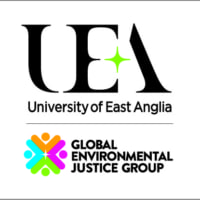 The Global Environmental Justice Group
The Global Environmental Justice group is an interdisciplinary group of scholars from the University of East Anglia interested in the links between social justice and environmental change at local and global scales. The group studies injustices in different areas of contemporary environmental governance, and is actively involved in envisioning and supporting more effective forms of environmental governance and social mobilisation.
The Global Environmental Justice Group >>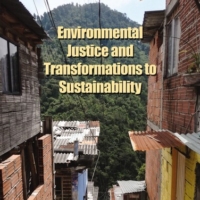 New publication: Environmental Justice and Transformations to Sustainability
This freely available article by the Global Environmental Justice Group at The university of East Anglia, featuring members of the INDIS team, asserts an "inescapable need for radical, transformative change that combines sustainability and justice," in order to address environmental crises and evidences, through examples, the pitfalls of more reformist approaches.
Download the full article here >>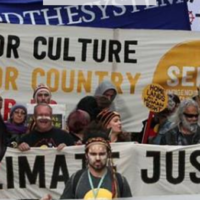 The Climate Alliance Mapping Project (CAMP)
A recent initiative to provide research and mapping support to environmental organizations and Indigenous groups committed to climate justice and just transitions to renewable energy. It also provides a digital space for communities to share information and experiences through digital stories.
The Climate Alliance Mapping Project >>
ON THE ROAD TO FREEDOM: The History of the Monkoxi Nation, Lomerio, Bolivia (English version)
Indigenous autonomy and Justice in Bolivia
Check out this new book, from INDIS researchers Mirna Inturias, Iokiñe Rodríguez and others: a product of dialogue between different indigenous nations, support organization and government agencies
Link >>
Download >>
New study on the rights of nature movement in Uganda by Matthew Hopewell
In mid-2019, the Government of Uganda enshrined the Rights of Nature into the National Environmental Act. This study explored how eco-centric law was able to enter national-level decision-making processes through an analysis of the discourse and strategies employed by a close network of proponent non-governmental organisations. The research finds a network of NGOs mobilised to generate new legislation which serves as a tool to ensure local communities and indigenous peoples' can realise greater recognition and protection of their customary-ecological-governance systems, sacred-natural-sites and traditional food systems. This highlights the role NGOs can play in supporting a transformation towards more socially and ecologically just environmentalism.
Download >>